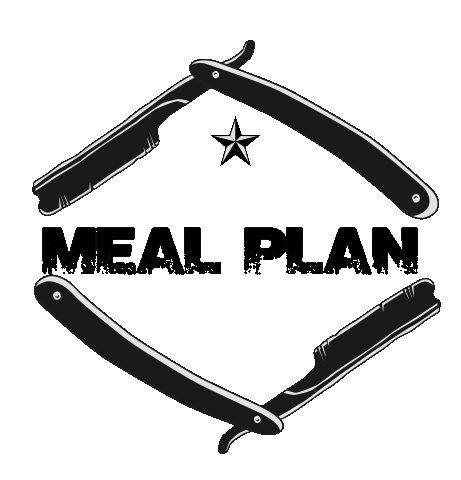 Meal Plan - NY
Keep yourself fed and happy at the end of the world.

The Full Weekend Meal includes five meals: dinner Friday, breakfast Saturday, lunch Saturday, dinner Saturday, and breakfast on Sunday.

Or you can buy each meal separately! Get the food you want and keep yourself fueled all weekend long.
When you're ready to eat, just pick up your meal and eat on your schedule. The meal plan is different every month and may be purchased on its own.
When you add a Meal Plan Ticket to the cart, please indicate if you want the Vegan option. If you want your food spicy, please note it in the comments.
This Month's Meal Plan:

October 2018
Friday Dinner (Game on): Sicilian Lentil Pasta
Celery, onion, lentils, mushrooms, carrots, garlic, parsley, tomatoes, broccoli, pasta.
Saturday Breakfast (9am):
Eggs or tofu scramble (tell me which you want), baked beans, hash browns, bread.
Saturday Lunch (2pm): Pasta and bean salad.
Pasta, beans, tomato, garlic, green peppers, dressing (vinegar, olive oil, garlic, sugar, salt, red pepper, paprika,onion).
Saturday Dinner (7pm): Vegan Marrakesh.
Onion, garlic, carrots, sweet potatoes, chickpeas, cumin, turmeric, cinnamon, black pepper, tomatoes, rice
Sunday Breakfast (9am):
Eggs or tofu scramble (tell me which you want), baked beans, hash browns, bread.

How it Works:
Meals will be served for a half hour at each time slot. When you come to pick up your food, your name will be checked off the list.
Once that time is over if you have not picked up your meal it will be packaged and labeled in kitchen fridge. You will be able to come by at any point during the event, once the listed time has passed, to pick up your meal.
In most cases, if it requires reheating or preparation, there will be instructions left taped to the refrigerator.
A microwave is available in the main room for anyone that needs to heat their food.
It is our hope that this will make it easier for everyone on the meal plan to take advantage of their purchase and stay fed through the event.
Ingredients are intended, but not guaranteed. We will try to accommodate any dietary restrictions you have if you let us know in advance.
sold out